TOYOTA GAZOO Racing WRC Challenge Program driver Takamoto Katsuta will continue his development with another full season in the FIA World Rally Championship in 2022, driving the brand-new Toyota hybrid Rally1 car, GR Yaris WRC Rally1.
Katsuta has made a strong progression since stepping up to driving a Toyota Yaris WRC near the end of the 2019 season, and has achieved some particularly impressive results so far during 2021. The Japanese driver finished inside the top six on the first three rounds of the season, before taking fourth place in both Portugal and Sardinia. He then scored an excellent maiden podium finish on the return of the legendary Safari Rally Kenya when he took second overall.
In 2022 the WRC enters an exciting new era with the introduction of hybrid power, and Katsuta will drive one of GR Yaris WRC Rally1 on all 13 rounds for a new team, TOYOTA GAZOO Racing World Rally Team Next Generation, to be operated by TOYOTA GAZOO Racing from next season.
His co-driver will be Aaron Johnston, who first competed alongside Katsuta on Rally Finland earlier this month. The Irishman has taken over the role on a permanent basis as Dan Barritt steps aside after playing a key role in Katsuta's development over the past three years. Juho Hänninen, who as test driver for the TOYOTA GAZOO Racing World Rally Team is carrying out much of the development work on GR Yaris WRC Rally1, will continue to mentor and advise Katsuta in his role as Challenge Program instructor.
Quotes:
Takamoto Katsuta:"This season has been very good for me. In the beginning I took it step-by-step and the results were getting better and better. Eventually we finished on the podium in Kenya, which was a very special feeling. After that, things have been a bit more difficult but I'm learning a lot from these hard moments and I hope it will be useful experience for the future. I'm looking forward to next year and the new generation of car, which will be very interesting and challenging. A lot will change and I'm really excited to see how it all feels in the car and also what we can achieve. I'm also looking forward to continue working with Aaron; we already have a very good relationship and I am sure we can make it even stronger as we do more rallies together. I want to thank Dan very much for his huge support since 2016. Without it I wouldn't have achieved any of the good results we have managed together. He has given me so much advice and we had many fun moments, and we will still be working closely outside of the car. Thank you to TOYOTA GAZOO Racing for their support. I'm very happy to be working with this team and I will continue to work hard to get good results."
Juho Hänninen (TOYOTA GAZOO Racing WRC Challenge Program instructor): "I'm really happy that Takamoto will again get the opportunity to do a full season at the highest level of the WRC. Having driven most of the rallies already this season, he will again have more experience when the season starts in Monte Carlo. At the same time, there's plenty that's new coming with the Rally1 car, and he will need to adapt to that. I believe that what Taka did this year would be quite a good approach for him next year as well: Taking it steadily at the start and finishing rallies, getting some good results and building up the confidence. Then, when he's feeling good and confident, increasing the speed and seeing what he can really do with the car. I'm really positive and confident looking forward to next year."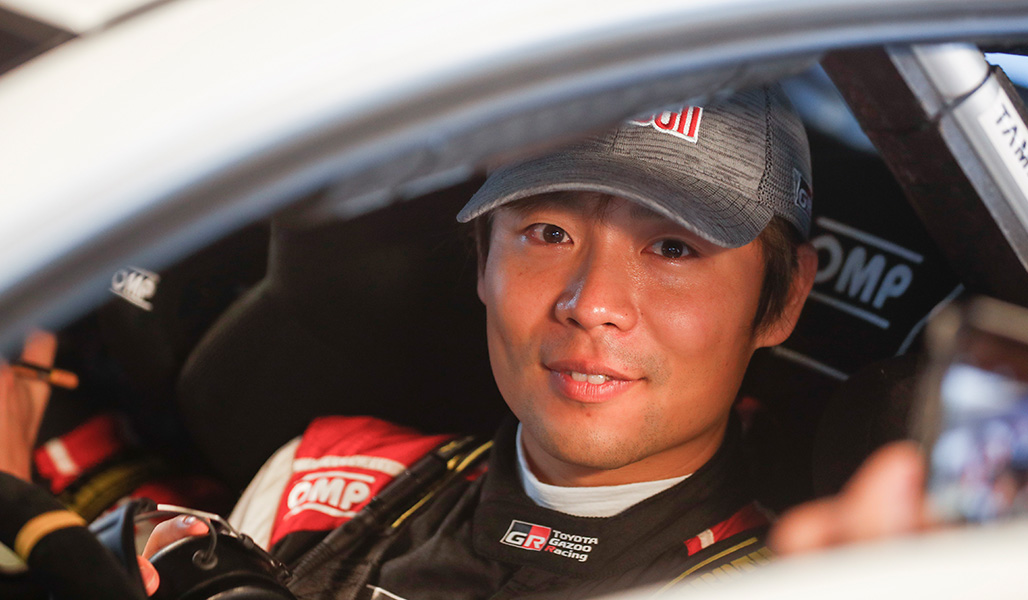 Takamoto Katsuta / Driver profile
Born in Aichi, Japan on March 17, 1993. Katsuta drove in his first kart race at the age of 11 and at age 18 he won the Formula Challenge Japan (FCJ). He placed second in the F3 series at age 20, and in 2014 in addition to competing in F3 he notched his first JN5 class win in the eighth round of the Japanese Rally Championship. The following year he began contesting rallies in Europe, and in 2018 he won Rally Sweden, the second round of World Rally Championship, in the WRC2 class. In 2019 he won WRC2 on Rally Chile, and he claimed two wins in the Finnish Rally Championship before starting his first WRC events in a Toyota Yaris WRC in Germany and Spain. In 2020 he competed in five WRC events, and won the season-ending Power Stage at Rally Monza. During 2021 he claimed six top-six finishes from the first six events, culminating in a maiden podium with second place at Safari Rally Kenya.